The day started out kinda slow, caught a couple 2-3 pound bass then its was crappie time. Hit a couple brush piles for a crappie here and there. I then pitched my jig with crappie crack aka Berkley Crappie Nibbles, on 4 pound fluorocarbon, towards a tree and WACK! Something big hit it. Drag screaming and this thing took off through the trees. I put some pressure on him and finally got him to come back out to open water. I knew it was just a matter of time before he would hit the net. He dove under the boat, started running towards the trolling motor so I pulled it out of the water and continued to battle this beast. After several minutes in the net he goes. Put him on the scale, 12.3 pound channel catfish. Not the greatest picture but here ya go.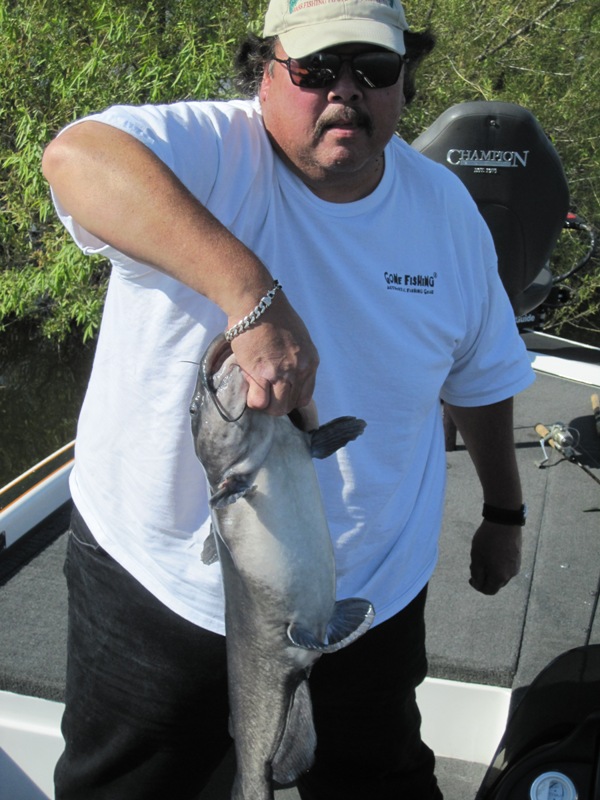 Onto the crappie. We moved from tree to tree and finally found "The Tree" and proceeded to pull at least 30 of them out of this one spot then that spot died so we went tree hunting again. Picked up a few here and there and then we once again found another "The Tree" and proceeded to get at least 40 off of it. What fun!
1230 the wind picked up so we take off towards the launch ramp through white caps, made it back safe. After wiping down the Champion we took off to the fish cleaning station at Paradise cove and I filleted crappie for the next hour. We ended up with 38 keepers between 2 of us. I keep a divider in the middle of my livewell to make it easier to grab fish out of it so they cant run to the other side.
"Hey, its pretty crowded in here" Here is a shot of one side of my livewell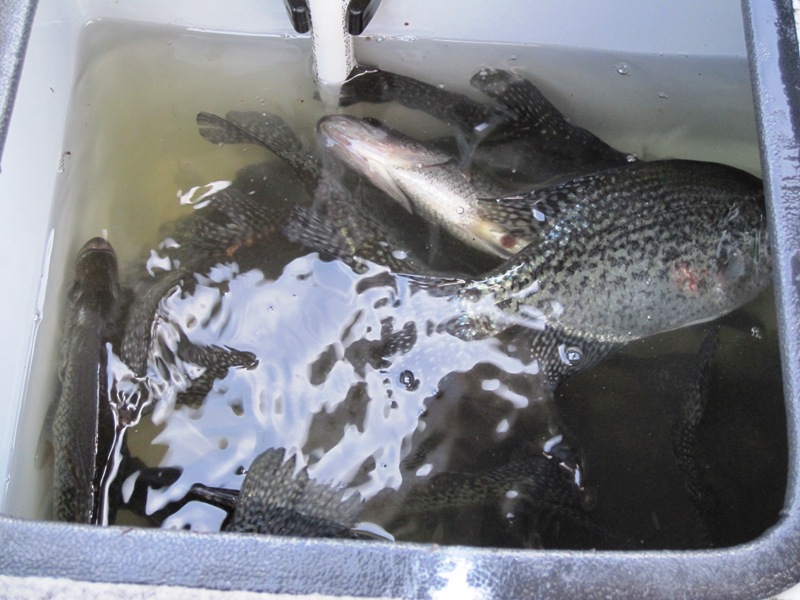 "Shut up, its just as crowded over here also" Here's a shot of the other side of the livewell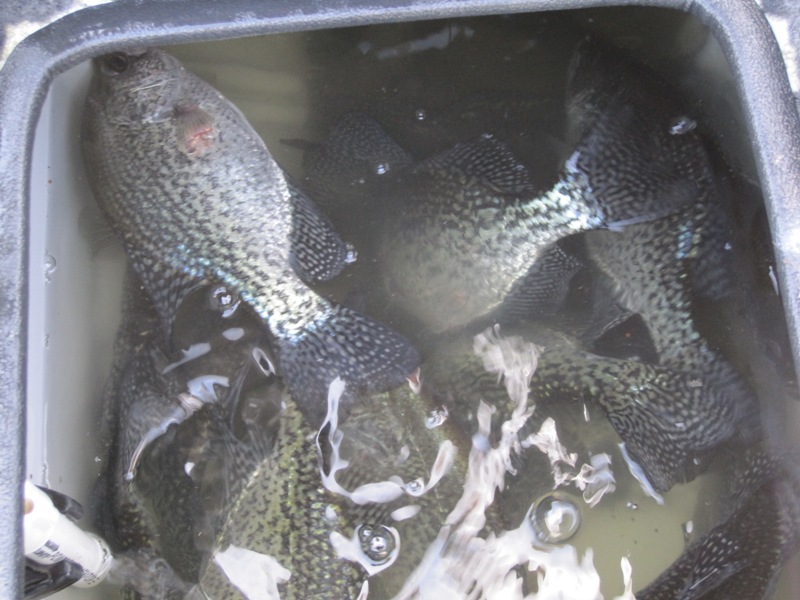 Here is a shot of me holding 4 of the average size crappie we kept, yep they are getting bigger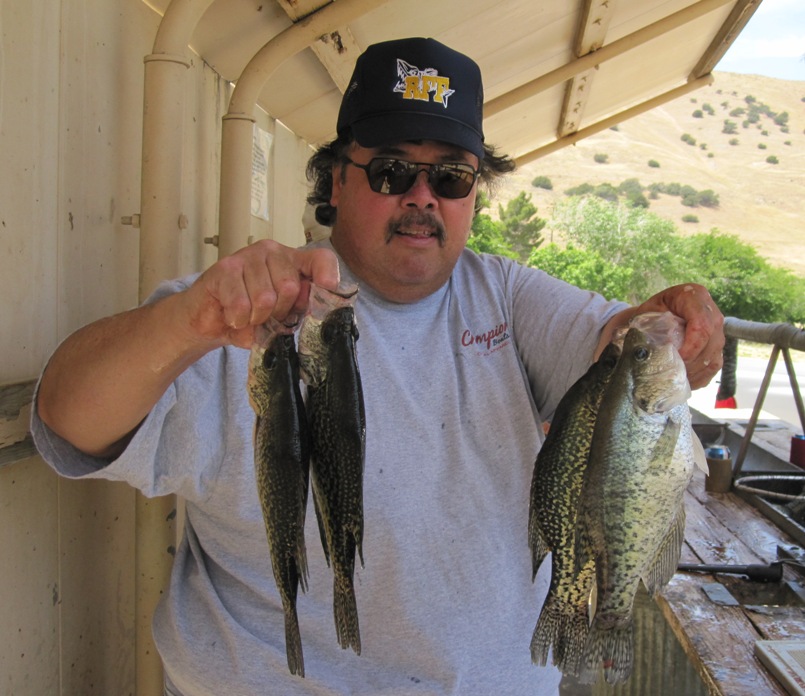 Had a great time!
Thanks for visiting my site. Be sure to tell all of your fishing buddies and come back soon.
Until Next Time, Good Luck and Tight Lines To Ya!