Hi all, its been awhile since I've posted anything, that's going to change starting today.
Today I want to talk about #KistlerRods. Made in America on blanks designed and produced by "The Man" himself, Gary Loomis Kistler Rods are some of the best rods available. From the KLX with its Next Gen IM T800 Modulus blank with top quality Fuji and Kigan components, to the top of the line Z-Bone which is arguably the worlds most paramount, top shelf, high quality fishing rod known to man to date. If you want the very best you have to check out this line of rods. Kistler Rods are second to none and will have you saying Fishing NEVER Felt So Good! Check them out, I can promise you that you wont regret it.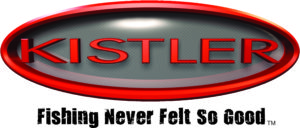 #JoinTheMovement #GetDaNet
Thanks for visiting my site. Be sure to tell all of your fishing buddies and come back soon!
Until Next Time, Good Luck and Tight Lines To Ya!