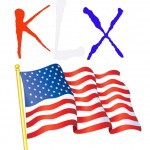 OK, I took my new KLX out for a day of fishing and as promised, here's my review. First off, a little statement from Kistler, then my review
"Kistler Custom Fishing Rods announces a collaborative effort with North Fork Composites LLC and its master rod blank legend Gary Loomis. The all-new KLX offers avid anglers the first American made, technique specific rods to feature legendary Kistler quality at blue-collar pricing."
"The KLX isn't an over-priced, mass produced, cookie-cutter rod made in crowded overseas factories and imported by just about anyone off the street. Our KLX's are hand-built, with old world craftsmanship by rod smiths with decades of experience fashioning the best rods in the world."
By the way, for those of you that haven't heard yet, KLX stands for Kistler Loomis Experience and trust me, it is quite the experience.
OK, now that I've taken my new KLX rod out fishing its time for a real world review:
Fuji's K-Style Tangle-Free Micro Guides: I have to be honest, at first I was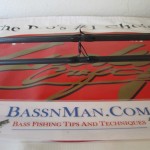 kind of concerned about the micro guides, seeing how I have never used them, see comparrison picture to the right, but after a day of fishing I feel that their claims of increased casting distance and accuracy while greatly reducing rod weight are true and accurate. I was able to effortlessly make long and accurate casts and never had issues with the line "binding" in the guides. FYI, I was using 10 pound Seaguar Abraz-X.
My only complaint about the micro guides, but it was kind of difficult to thread the line through they eyes. Maybe it's just because I'm getting old but its something that I can easily get used to, just don't think I could thread one in the dark.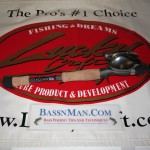 A modified Fuji ECSM 16 blank-exposed reel seat with an EVA foam hood: Even though this is a pretty small modification I really like the way it covers the forward reel seat threads. It also makes it very easy to switch out reels. My concern here is how well will the EVA hood hold out, guess only time will tell.
An EVA butt cap: Just looks cool, again, time will tell if it holds out.
Hook Holder: At first I was a little leery of the placement and design of the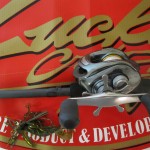 hook holder but after using it for a day I can honestly say that I like the design and placement. I found it very easy to hang and remove my jig head without scratching the rod.
Super-dense, Portuguese Grade-A natural cork: Very high quality cork that looks great.
Teamed up with my Super Tuned Shimano Chronarch 101B, which I feel was one of the best reels they ever produced, not only does the outfit look great but it performs great as well.
I know said it before but I have to say it again, I feel the quality of these rods are second to none and could be easily be sold for considerably more and I am very pleased and honored to have Kistler Rods as a sponsor.
Check out their entire line of rods at http://www.kistlerrods.com/ and be sure to tell them that I sent ya!
Thanks for visiting my site. Be sure to tell all of your fishing buddies and come back soon!
Until Next Time, Good Luck and Tight Lines To Ya!