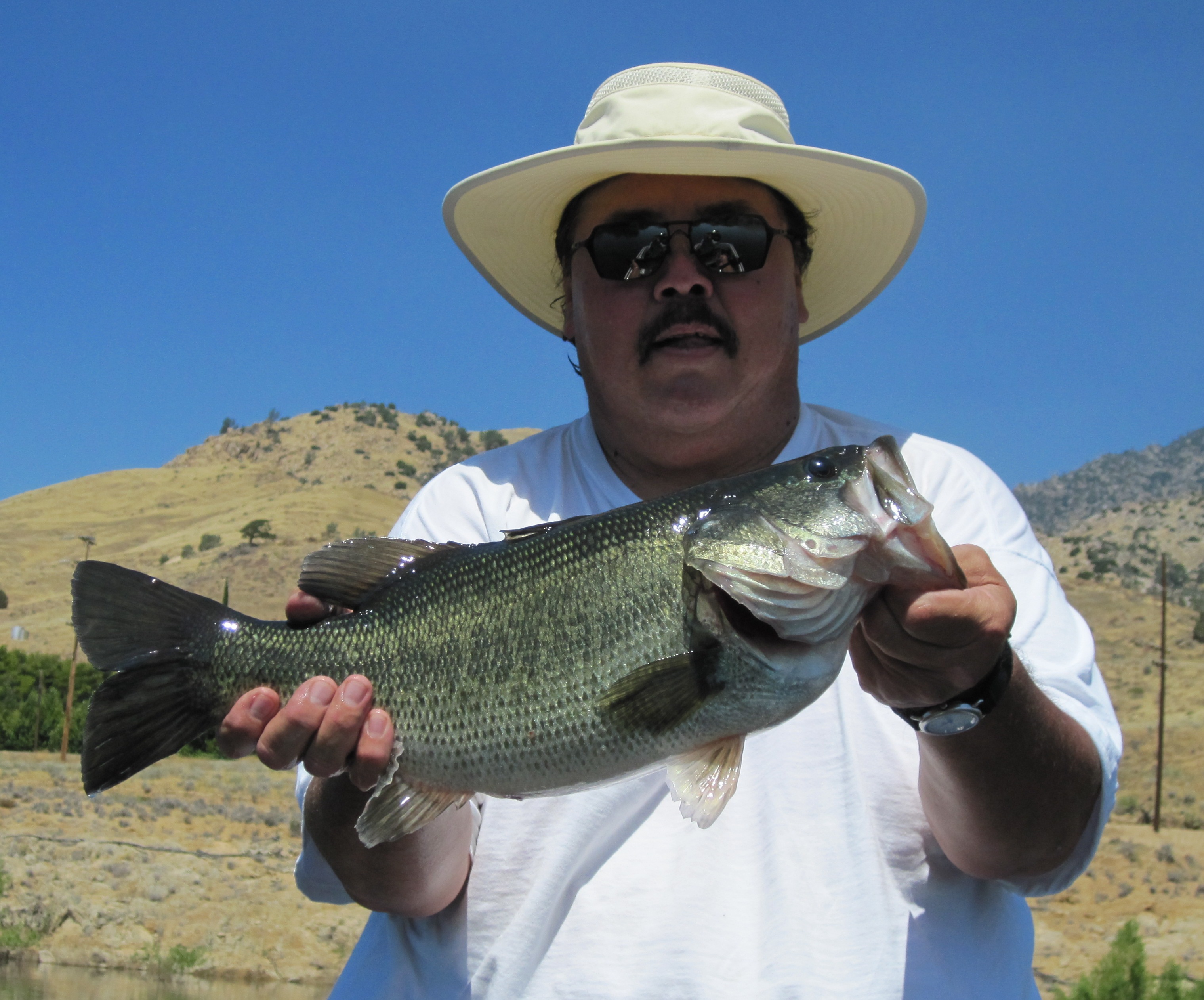 Recently an old friend of mine from out of town gave me a call wanting to go bass fishing at Lake Isabella and you should know me well enough by now that I'm always willing to wet a line at my favorite lake so of course I said yes.
We met up at The Dam Corner, a local Diner in the town of Isabella, to have a hearty breakfast and go over our game plan for the day. Due to the fact that I had been there a week prior and had found some active bass then, I had a game plan set for the day. After finishing breakfast we proceeded to the launch ramp, got things loaded up, splashed the Champion and off we went.
We arrive in the area where the bite was hot the week prior and I picked up my Loomis rod/Shimano Chronarch loaded with 50 pound Daiwa Samurai and made my first cast with a Spro Bronze Eye Frog, twitch, twitch, BAM! The water exploded, I took a deep breath and set the hook hard, FISH ON! Yeah buddy, its gonna be a good day. As I'm fighting in my bass my buddy tosses out a Zoom Super Fluke and BAM, we got a double on. Just like the previous week, the bass are in wolf packs and feeding. My bass was a little over 4 pounds and my buddy's was almost 3.
We hurry to release the bass because we can see more of them, all about the same size, swimming around. Second cast for me and its fish on again, a carbon copy of my first one. It only took my buddy 2 more casts to get his second one. It went on like this for about 15 minutes then it shut off. I was not concerned because the week prior they would hit like this, the pack would move on then come back within 20 minutes. It was during this down time that my friend tied on a frog as well because I caught quite a few more bass.
About 15 minutes pass then DING, DING, Round 2! Just like round 1 the fishing was fast and intense. I remember one cast I made and got a slight backlash, as I'm pulling the line out a bass engulfs my frog off the surface and takes off. By then I had worked out the backlash so I reeled down and set the hook.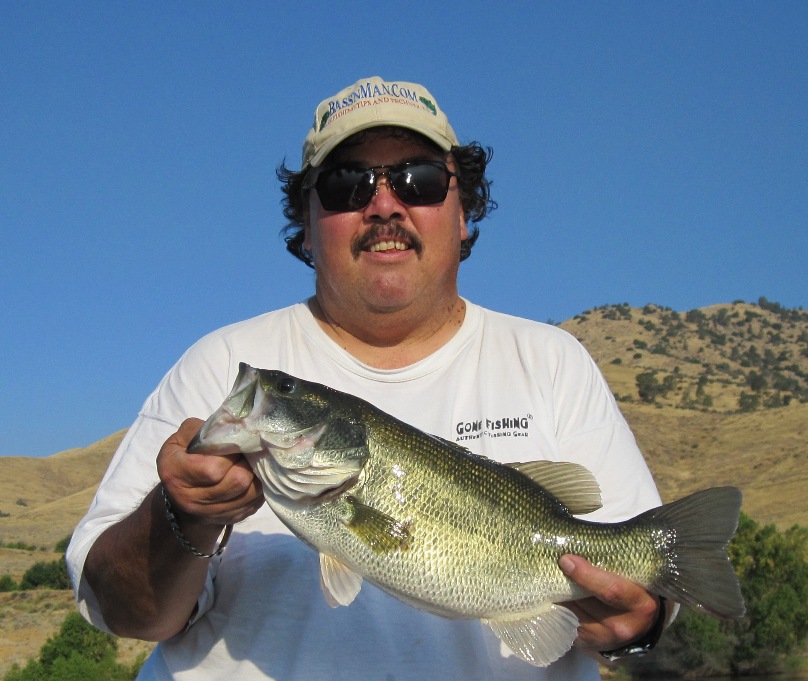 When they slowed down on the frog I got them to hit a Revenge Spinnerbait, a 6 Inch Weedless Huddleston Deluxe and a Lucky Craft Pointer, yes they were hitting just about everything I threw. We lost count of how many hits we got and missed but it was a lot of fun. Its days like these that bass fishermen dream of. It continued on like this for about 2 hours then it was over. We moved out to a little deeper water and I started tossing a Yamamoto Jig and a big worm while my buddy was tossing a Yamamoto Fat Ika and a Senko, we picked up a few here and there but it was nothing like it was earlier.
We finished the day by landing 18 bass with the biggest being 6.5, several in the 5 pound range and the smallest was a little over 3, all good quality bass.
Thanks for visiting my site. Be sure to tell all of your fishing buddies and come back soon.
Until Next Time, Good Luck and Tight Lines To Ya!