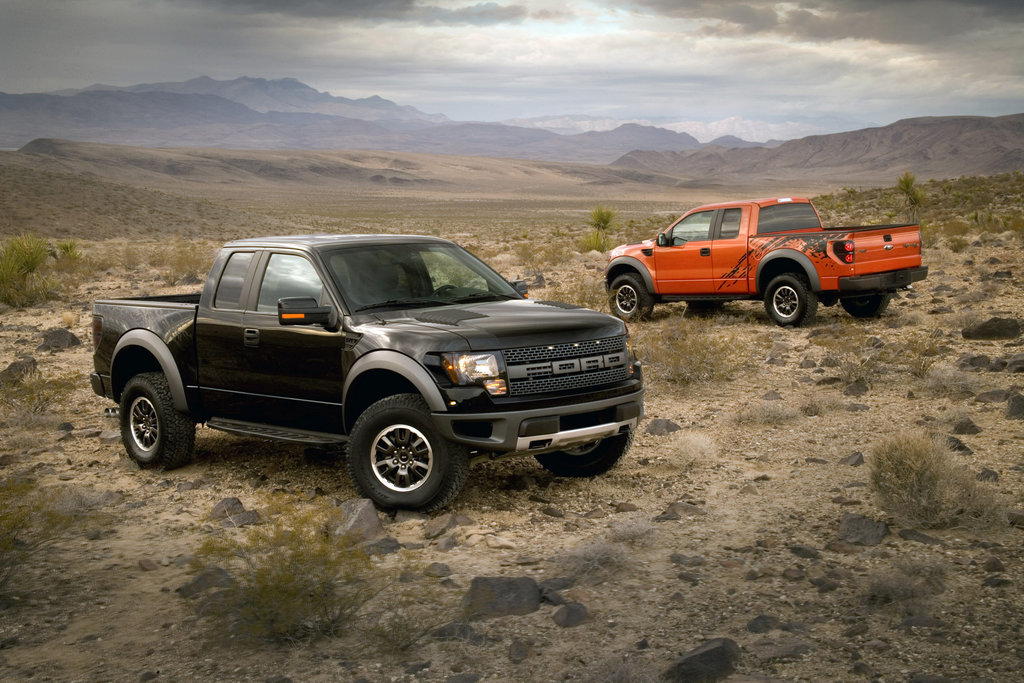 "DNA of a Factory Perrunner" This thing is a BEAST! It started its life as a regular F-150, then the engineers at SVT basically cut the thing down the middle and added 7 inches to make it wider than the standard F-150, pretty extreme huh? But that was just the beginning. SVT stands for Special Vehicle Team which means this thing in no way compares to the regular F-150. Remember the SVT Lightning?
The Raptor is currently only available in four colors: orange, black, white and blue with different trim packages of course. With the 5.4-liter, three-valve SOHC engine puts out 320 hp and 390 lb-ft and will start at $38,995. Later in the year they will release the SOHC 6.2-liter V8 that is supposed to have 400 hp and 400 lb-ft which will start $41,995. I talked to some of my hard core off road buddies and they told me that if I was to build a truck to the specs of the Raptor it would cost considerably more, then its also a matter of making everything work together correctly
Equipped with Fox Racing Triple Bypass Shocks, these type shocks are used extensively in racing by pre-runners,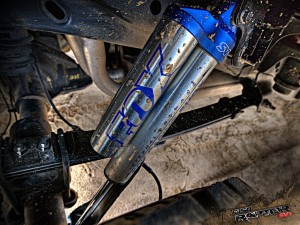 Ford states that the Raptor has just over 12 inches of travel in the rear suspension and over 11 inches in the front. That's actual useable travel. With the 17 inches wheels wrapped in 35-inch custom made to SVT specs, BF Goodrich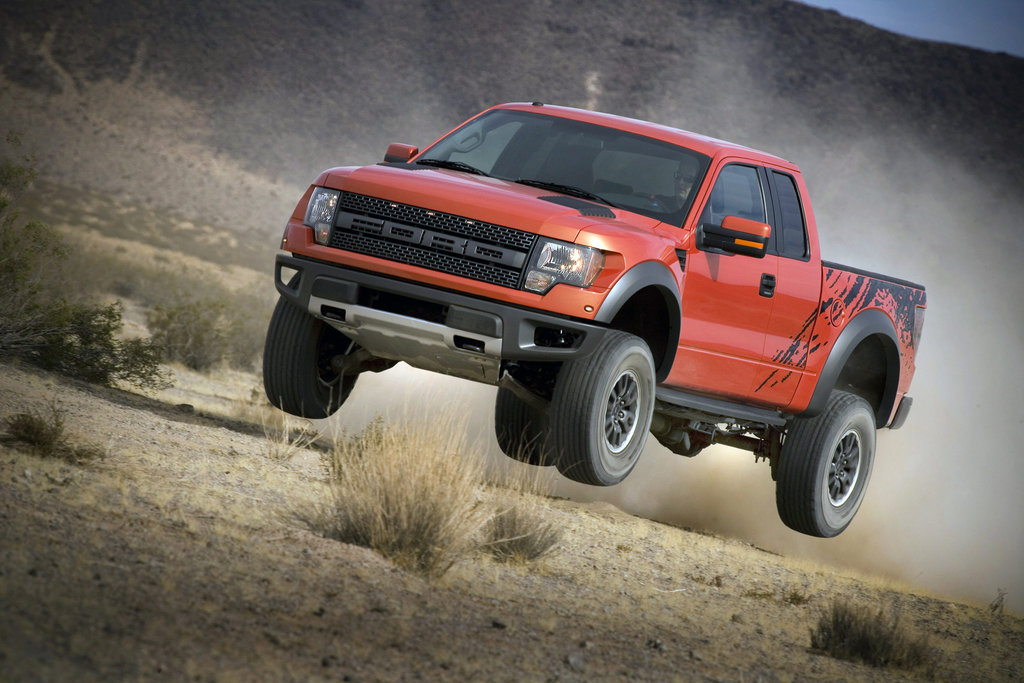 All Terrain, the Raptor rides 9.8 inches high and is quite the Extreme off road vehicle.
This thing sports aluminum cast control rods, rear axle tube shafts that are thicker and better than their Super Duty trucks, upgraded hydro-mounts for the engine, hi-tech jounce bumper stops, high-strength steel for the rear lower shock mounts and additional heat shields. A unique skid plate package with full-sized spare and the running boards are cast aluminum and coated in a Rhinoliner-like material, that Ford claims flex instead of bending.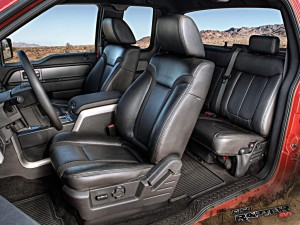 Even though this truck is designed to excel off-road, it will still has the on-road comfort one would expect from a regular F-150. Opening the door the first thing you notice is this thing is huge! The seats are considerable larger and beefier than the standard F-150. There are switches included in the interior that are there for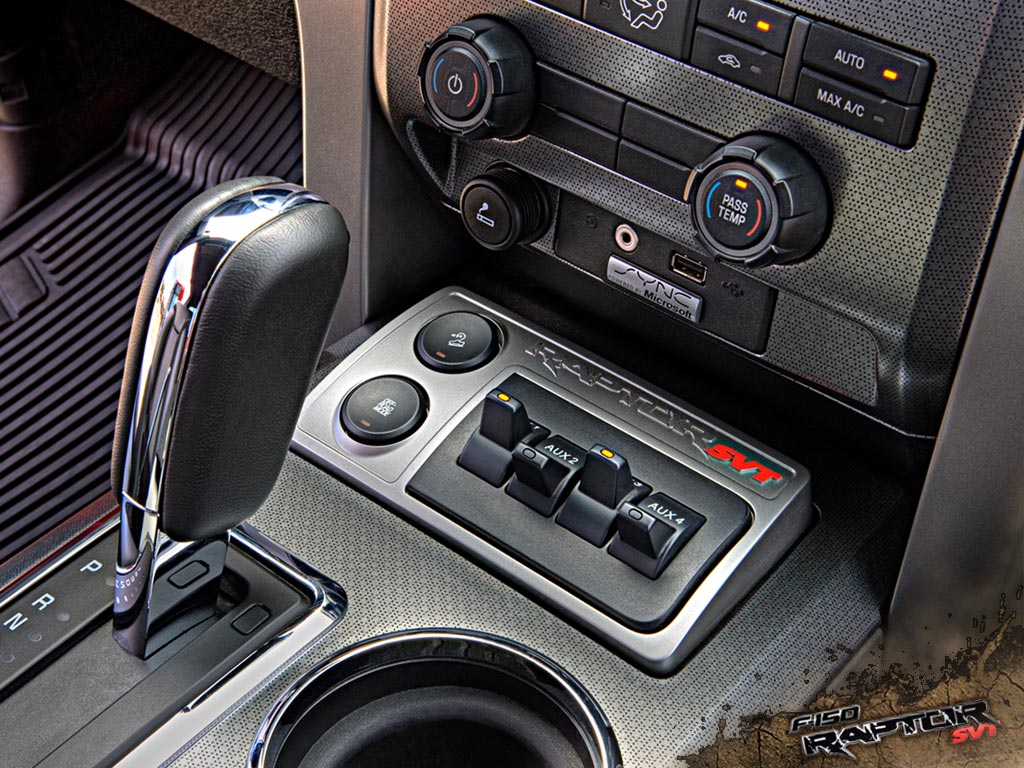 when you want to add off road lights.
While the BassnMan is a Chevy man I'm considering getting one of these because I don't really consider an SVT a Ford. Yes, the grill says FORD very loudly but I could always do something about that. I would however have to wait until they release the version with the 6.2 liter motor just because I like POWER, but then again, those of you who know what I have lurking under the hood of my Silverado probably understand.
The SVT Raptor has proven itself by running the 41st Tecate SCORE Baja 1000. This is a grueling 631 mile course and the Raptor compled it in an impressive time of 25:28:10. In October 2009 it was awarded 4×4 of the year by Petersons 4-Wheel & Off Road Magazine. Quite impressive indeed!
Enjoy the video below
Thanks for visiting my site. Be sure to tell all of your fishing buddies and come back soon.
Until Next Time, Good Luck and Tight Lines To Ya!