On line I had reading a lot of  reports of some very nice Striped bass coming out of the California Aqueduct in the Antelope Valley area so I did some searching on Google Earth thanks to suggestions from a couple people I had met online. After seeing some likely looking spots I decided to take a ride and see if I could locate some stripers for fish tacos.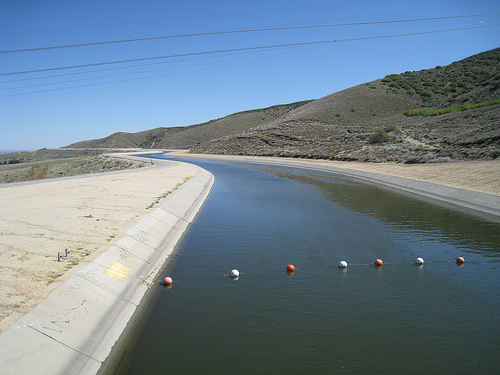 For those of you who are not familiar with what the California Aqueduct is its a system of canals, tunnels, pipelines and reservoirs that conveys water collected from the Sierra Nevada Mountains and valleys of Northern- and Central California to Southern California. The Department of Water Resources operates and maintains the California Aqueduct. It's basically a huge cement canal that supplies drinking water for the Los Angeles area that runs from northern California to southern California.
I got several good tips after talking to several people that live as well as fish in the area. I was told that if the water was flowing the bite would be better. I was also told to not bother spending too much time in a spot, if they were there they would bite. Just be sure to try a variety of lures and retrieves, if nothing was happening pack up and move on.
Seeing how I live north of the Antelope Valley I started at the northern end, or at least what I thought was the northern end and worked my way south. I found out later that there are more spots further north of where I started. Maybe next time.
So, I'm driving along thinking that I probably should have arrived at the first spot when I see a couple people riding bikes and figure I'd ask them where it was. They told me that I had just past it. For some reason I thought it would have been exposed but as it turned out where the main road crossed the duct it was under ground.
I turn around and go where the bike riders told me to go and low and behold, there it is. I pull into the parking area and notice that they have handicap access which is good for me because I've been having some ankle and knee issues lately. As it turned out all of the spots had very short and easy access to the water. So I  hop out and take the short walk to the water. Remember how I mentioned that the bite would be better if the water was moving? Just my luck, the gates were closed and the water was dead calm. Oh well, gotta try it anyways. As I'm getting the rods rigged at my truck up comes a welcome very friendly visitor.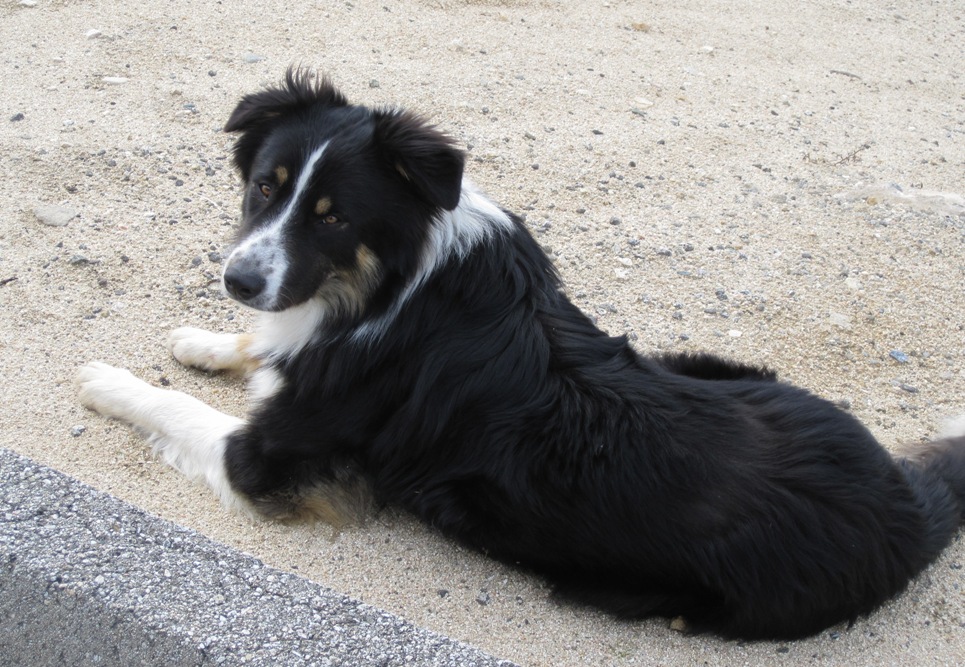 I later find out from several locals that this dog visits everyone that fishes the spot. I continue working the area for about 1/2 hour throwing several different lures at different speeds without getting any bites so its time to move on.
Heading south its onto spot 2. The water is still not moving but I have to try it anyways. After about 1/2 hour and what seemed like a couple hundred casts with no bites it's once again time to make a move. Spot 3, spot 4 and spot 5, still not feeling the love, nothing happening except for multiple casts and retrieves.
So its time to take a break. The wife has been talking about trading the Monte Carlo SS for a 2010 Camaro SS but we needed to know if there is enough head and leg room in them for me to be comfortable on long drives and since our local dealer no longer sells Chevrolets so I had not had a chance to check it out. Detour time to their local Chevrolet dealer, which was maybe 1 mile out of my way, to take one for a test drive.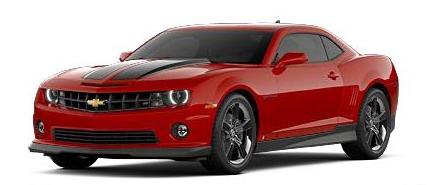 They had a very nice Red with Black Rally Stripes SS/RS but they would not allow me to take it for a test drive. The dude told me that people who buy them don't want many if any miles on them, which makes sense to me because the SS/RS will be collectors items. Anyhow I took a regular SS for a test drive and I must say, VERY NICE! I'll be taking the wife back there within the next few weeks and if she likes it as much as I did, if so maybe we will be driving one home. As I talked to the salesman I found out that he was a fisherman as well and he told me of a couple more spots to try.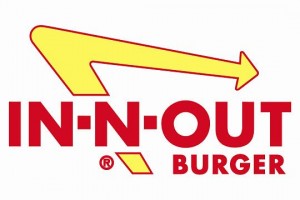 By now I'm getting pretty hungry so it's Lunch Time. Onto In and Out for my favorite burger the 3×3 with grilled onions, no sauce with ketchup and mustard, yeah buddy, that hit the spot.
Feeling good its onto spot 6, after about 15 casts I finally get bit and it feels like a good one. Drag screaming, its making runs up and down the duct, OH WHAT A FEELING! Then all of the sudden the line goes completely slack, DAMN, she came unbuttoned! Because I finally got bit I continue to fish the spot for a little over an hour to no avail.
Onto the last spot I go. After about ½ hour there I decide to call it a day but "I'll be back" Hopefully the next time I head down the water will be flowing and then maybe the bite will be better. I talked to several locals online afterwards and was told that I actually did good by getting the one bite, especially seeing how it was my first attempt fishing there.
Also, as you may have noticed I purposely negelected to mention any exact spots or lures used during this outing. I did this for a reason. I was given some tips on what to use by friends I have met online and was asked not to make them public knowledge.
Thanks for visiting my site. Be sure to tell all of your fishing buddies and come back soon
Until Next Time, Good Luck and Tight Lines To Ya!